View your Project file with ease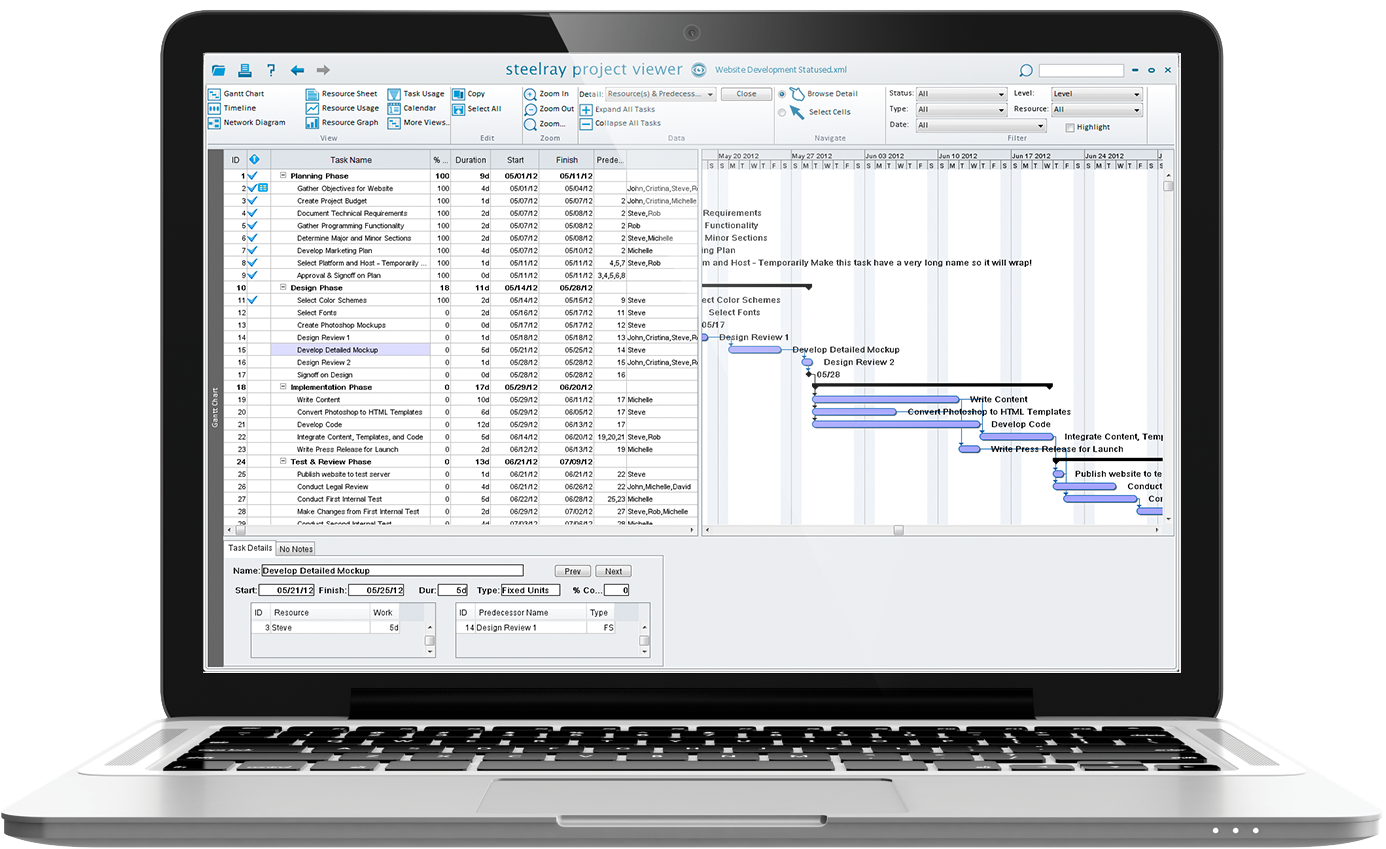 Discover
The Enterprise Standard for Microsoft Project (MPP Files) and P6 viewers
Steelray invented the viewer for Microsoft Project in 2000 and has continuously added innovations and improvements since then. Steelray Project Viewer is the most compatible viewer, used by customers in the industries with the largest project schedules (e.g. Aerospace/Defense, Construction). There is no need to import or upload anything – simply open the file as you would with Microsoft Project, and you'll see the same core views and data in the schedule. Steelray offers a free 10 day fully functional trial of Viewer, so download it today.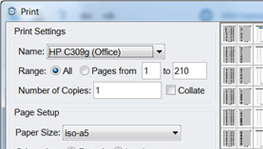 Enhanced Printing
Preview all pages, one page or actual size before printing. Scale and see the effects on the output, control page size and orientation and header data. Utilizing a simple interface makes it easier than with Microsoft Project.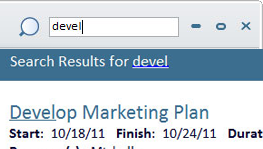 Built-in search engine access
Find what you need rapidly with the first search engine integrated into a project viewer. Search through task information, resource names and dates.
Compatible with multiple platforms
Microsoft Project 98 through Project 2016, Excel, Primavera .XER and UN/CEFACT XML files.
Simplicity
An improvement on the original, not a clone of Microsoft Project. Simplify project data for all who need it.
Task Updates
Allow users to send status updates to the project manager electronically. Eliminate the need to 'red line' changes.
Detailed information
Click on a task and see the detailed information. Select a resource name and you'll see the assignments for that resource. Click on a date and see what is starting, finishing and in-progress.
What people are saying
Steelray is brilliant. It's one of the best software investments I've made. I work on an Apple PowerBook and if it was not for Steelray Project Viewer I wouldn't have a good option for looking at MS Project files. Steelray Project Viewer is a brilliant bit of software! Jeffrey Solliday McRoy

GE Healthcare
I have installed the program, and it works brilliantly! I'll be telling a number of business colleagues about your product. I tried a few other products yesterday in both Mac and Windows environments; Steelray was easily the best! Really good to be able to alter print scaling to get a huge color Gantt chart onto 9 landscape pages (still readable!) instead of 84 - especially when you need 20 copies. The whole process is seamless and so user-friendly that using Steelray is a breeze! Ron Pitcher

The Proteus Leadership Centre
If customers are looking for an alternative cost saving application, Steelray is it. Steelray was cheaper to purchase, and we saved a ton of money. Thanks for such a great product. Theodore Palm

Comcast Cable
Download a Free Trial
Version 5.2.47.59
22-February-2018
Update expired Comodo signature
Version 5.2.46.57
05-December-2017
Late Start and Late Finish column visibility fix
Version 5.2.45.57
27-October-2017
Project 2016/2010 read fix