Display a Scorecard in 3 Quick Steps
The most frequently used feature in Steelray Project Analyzer is our scorecard. The scorecard gives you high visibility of schedule quality at a glance.
Step 1 - Add a Project
Right click on the Projects header and click Add Project.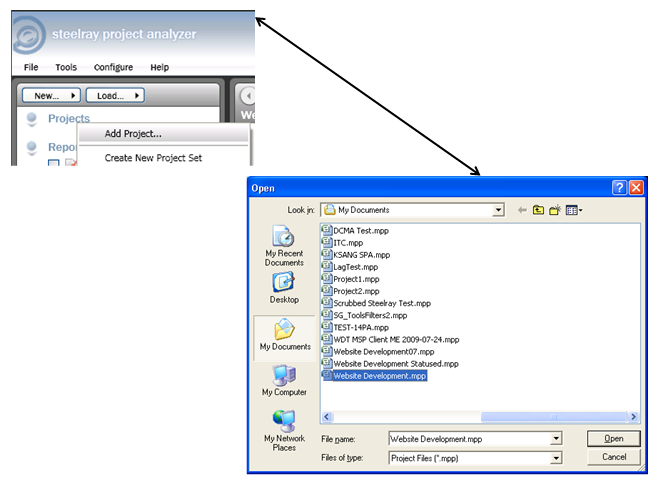 Step 2 - Select a Report
We ship with the default Scorecard already setup for you.

Step 3 - Click Analyze

The Result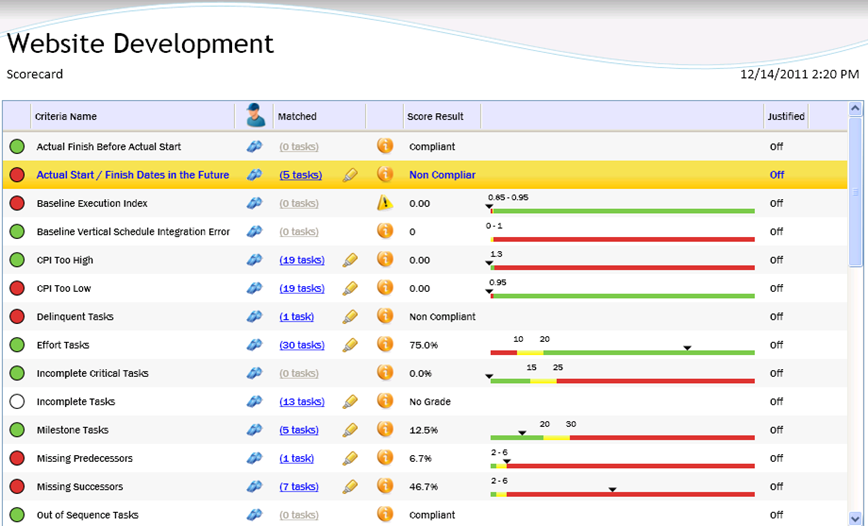 For further information about the contents of the scorecard and how to get additional help and information, please check out our
Scorecard Walk Through
.